Introduction
Embarking on a job search can be an exciting yet challenging journey. Whether you're seeking a career transition, improving your resume, or doing interview preparation, the process can feel overwhelming. However, with the right approach and mindset, you can navigate the job hunt maze with confidence and increase your chances of finding the perfect role. In this blog post, we will explore key pointers to keep in mind as you embark on your job seeking journey.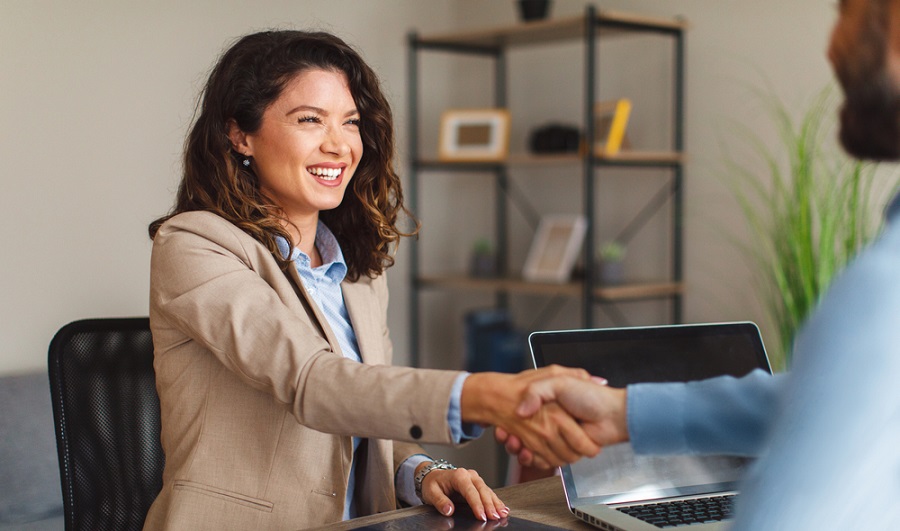 Key Strategies for a Successful Job Search and Interview Preparation
Define Your Career Goals:

Before diving headfirst into the job search, take the time to reflect on your career goals. Consider your passions, strengths, and long-term aspirations. Are you looking for a career change? Do you want to enhance specific skills? Understanding your objectives will help you align your job search with your overall career trajectory.

Craft an Impressive Resume:

Your resume is often the first impression you make on potential employers. Tailor it to highlight relevant skills, experiences, and achievements. Use action verbs, quantify your accomplishments, and emphasize how your previous roles align with the requirements of the positions you are applying for. To stand out, consider seeking professional help in resume building or use online resources to create an attention-grabbing document.

Leverage Networking Opportunities:

Networking can significantly enhance your job search efforts. Reach out to your existing contacts, attend industry events, join professional groups, and engage in online communities. Build relationships with professionals in your field, as they can provide valuable insights, recommendations, and even potential job openings. Remember, networking is a two-way street, so be prepared to offer assistance and support to others as well.

Prepare for Interviews: Interviews can be nerve-wracking, but with preparation, you can boost your confidence and leave a lasting impression. Research the company, its values, and culture. Anticipate common interview questions and practice your responses. Showcase your skills, demonstrate enthusiasm, and ask thoughtful questions that show your genuine interest in the role and the organization. Consider conducting mock interviews with a friend or mentor to refine your technique.
What are the ways to navigate your Job Hunt?
Company culture assessment:

Finding the right cultural fit is crucial for long-term job satisfaction. While researching potential employers, delve into their company culture. Look beyond the job description and evaluate their values, work environment, and employee feedback. Seek organizations that align with your values, foster growth, and promote a positive work-life balance. Assessing company culture ensures that you embark on a mutually beneficial professional journey.

Enhance Your Online Presence:

In today's digital age, having a strong online presence is crucial for job seekers. Employers often search for candidates online to gain additional insights. Ensure your social media profiles, especially LinkedIn, are up-to-date and reflect your professional brand. Share industry-related articles, engage in relevant discussions, and showcase your expertise to establish yourself as a thought leader in your field.

Utilize Job Search Platforms:

Job hunt platforms and websites are powerful tools that can streamline your search process. Explore popular job boards, industry-specific platforms, and company career pages. Set up job alerts to receive notifications about new opportunities that match your criteria. Tailor your applications to each position, emphasizing how your skills and experiences align with the requirements outlined in the job descriptions.

Expand Your Skill Set:

Continual learning and skills development can significantly enhance your marketability. Identify any skill gaps in your desired field and seek opportunities to bridge them. Online courses, certifications, workshops, or volunteering in relevant projects can help you acquire new skills and demonstrate your commitment to professional growth. Highlight these initiatives in your resume and interviews to stand out from other candidates.

Tap into the Hidden Job Market: Not all job opportunities are publicly advertised. The hidden job market refers to positions that are filled through referrals, networking, or direct approaches to companies. Leverage your network to uncover these hidden opportunities. Let your contacts know that you are actively seeking a new role and inquire if they are aware of any suitable openings. Additionally, consider sending targeted applications directly to companies you are interested in, even if they haven't posted any vacancies.
Maintaining Well-Being and Professional Support During Your Job Search
Practice Self-Care:

Job scouting can be mentally and emotionally taxing, especially if the process takes longer than anticipated. Remember to prioritize self-care throughout your job seeking journey. Maintain a healthy work-life balance, engage in activities that bring you joy and relaxation, and seek support from friends, family, or professional networks. Taking care of your well-being will not only help you stay motivated but also present yourself in the best possible light during interviews and networking events.

Seek Professional Guidance:

If you find yourself struggling with certain aspects of your job quest, consider seeking professional guidance. Career coaches, mentors, or resume writers can provide valuable insights, personalized advice, and help you overcome any obstacles. They can offer expert guidance tailored to your unique situation, boosting your confidence and increasing your chances of success.
Conclusion
Embarking on a career exploration can be an exhilarating and transformative experience. By keeping these pointers in mind, you can streamline your search and increase your chances of finding a fulfilling role. Define your career goals, craft an impressive resume, leverage opportunities for networking, prepare diligently for interviews, and assess company culture to make informed decisions. Remember, the job hunt process requires patience and persistence. Stay positive, remain focused, and trust that the right opportunity awaits you. Good luck on your employment search journey!